Regular price
Sale price
$140.00
Unit price
per
Sale
Sold out
Anthurium 'Black Velvet Eastern Panama' aka 'BVEP' aka antolakiii.
This plant is a seed-grown specimen that was acquired during the plant's first introduction to the aroid hobby. I affectionately refer to this plant as my 'Bay Area BVEP' as it was originally grown by Esmé of bayareafrogs.com (IG: @bayareafrogs) before coming to my collection in Spring of 2023. After several attempts to self this plant, it has come to fruition.
Selfed Anthurium is a topic that routinely comes up in discussion within the collectors' community with much controversy. While some well-respected collectors maintain that selfing a plant will result in overall weaker offspring or inferior genetics, many well-versed growers have also sought out and grow selfed specimens in our collections, as it is not universally the case that a selfed seed/seedling will result in weaker or subordinate plants. If your seed, given amiable conditions of high humidity and warm temperatures (70º+), fails to grow or exhibits detrimental mutations upon beginning tissue growth, please reach out for the option of replacement.

It is my intention to always select the most robust seeds and seedlings for sale and avoid any negative or unsatisfactory experiences when it comes to purchasing plants from my site. If you have any concerns or complaints upon or after receipt of a plant from me, please do not hesitate to reach out so we can come to a resolution. I always guarantee live arrival and do my best to make every purchase and experience a positive one to bring your dream plants to your collection!

please reach out directly for larger bundles or for international shipment via IG: @hoyahole
Shipping & Return Information

Orders will ship from Olympia, WA Monday through Wednesday.

Plants and seeds can be held up to 1 week at request; please leave a note on your order.

Please bring plants in from outside as soon as possible upon delivery and reach out if there are any problems immediately upon receipt of the plant. I will pack with extraordinary care and do everything to ensure that you receive the plant in excellent condition. Please know your weather for shipping and expertise in caring for these plants.
Care Instructions

Never let your seedlings dry out! When small, they do not have enough tissue or roots to store water reserves and can perish quickly without.

Set seeds on top of medium (I use an
organic mix with added tree fern, perlite, and/or pumice to loosen the
consistency, however seeds can be started on moss, pon, or other medium too). Keep moist and humid, warm, and bright. A glass Pyrex container covered in plastic wrap on a heat mat is what I use until seedlings have 2-3 leaves, after which they can be potted up and transitioned to lower humidity.
Share
View full details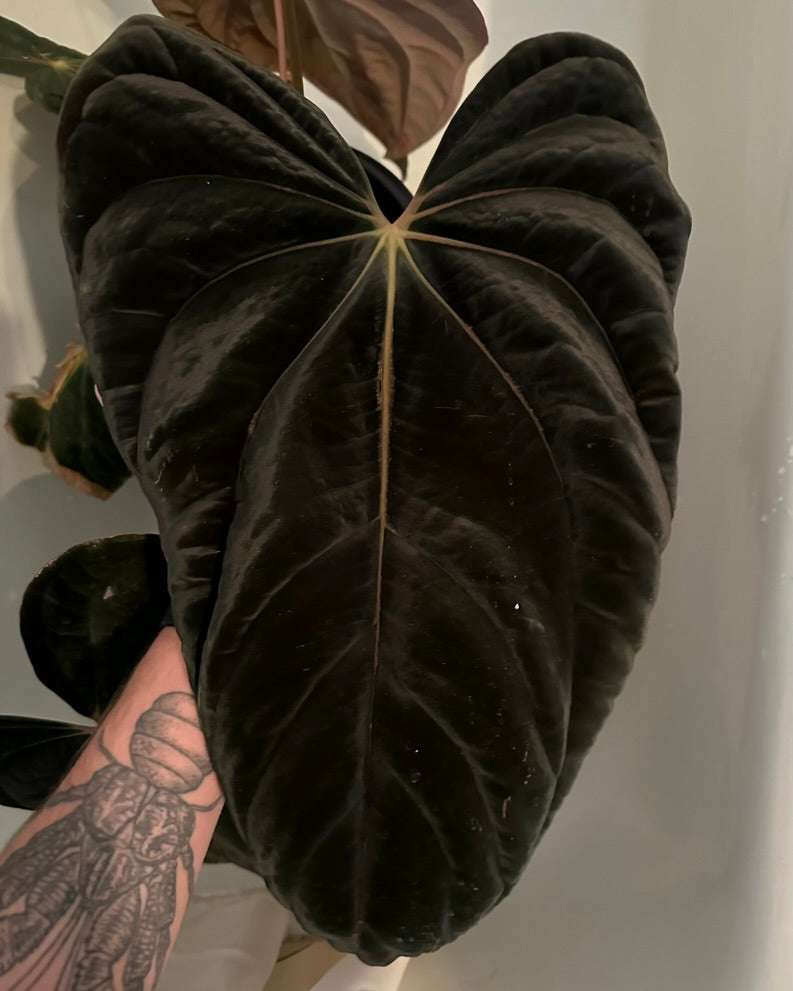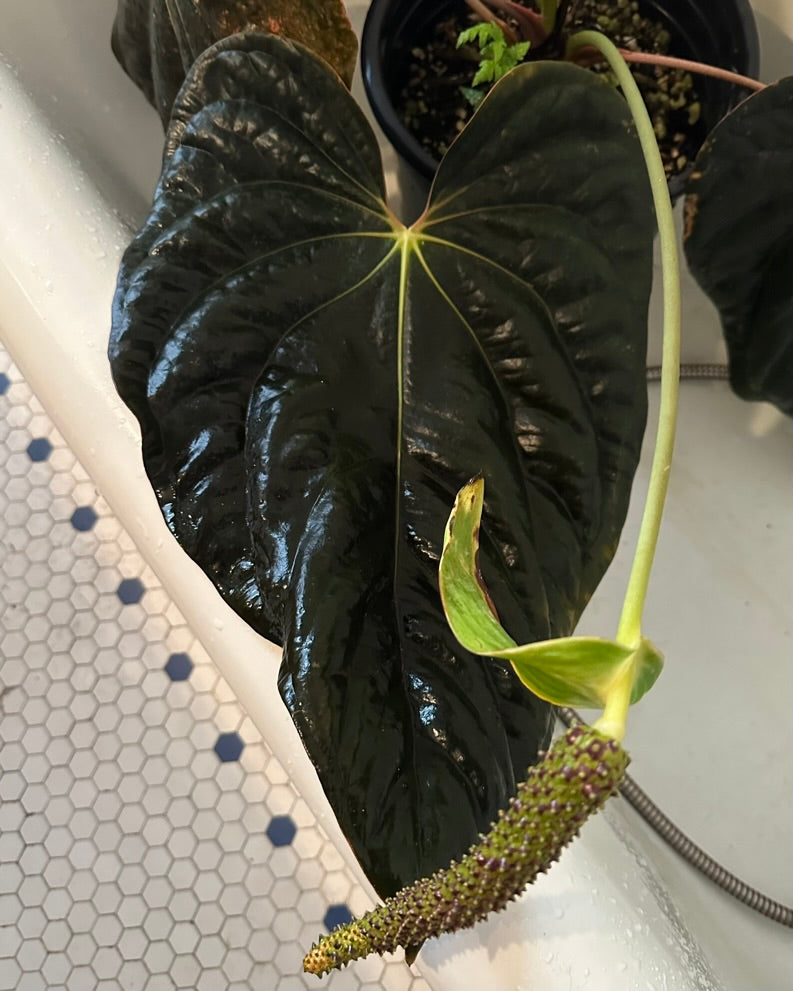 Live arrival guaranteed

Seeds will arrive germinated. If seeds do not appear viable on arrival please reach out to me for resolution.

Discounts

Free standard shipping on orders over $150.

$5 off per seed with purchase of 5 or more.

Refunds

Sales are final once shipped. Cancellation within 24 hours is possible if order has not already been processed. 3% restocking fee applies to cover non-refundable processing fees (5% if paid in installments).